Playgroup / Barnados / SKIDS

Research says that the most amazing learning occurs for a child in the pre-school years. If you have preschool children, the Collegiate has two powerful ways to help your child learn either in the Playgroup where the delightful Ms Mafi can help you engage with your child in fun ways. Our Playgroup is open from 9am to 12pm, Monday to Friday. All you need to do is come and see Ms Mafi who will warmly welcome you 🙂
Barnados has free sessions! So if you have a preschooler you may choose the Playgroup for morning sessions and Barnardos for afternoon sessions.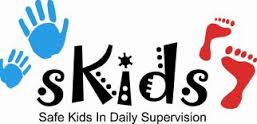 SKIDS at SIR EDMUND HILLARY COLLEGIATE
We operate in the school daily (2.45pm to 6pm)
After School Care & Holiday Programme – Structured programme with homework and activity sessions.
*Reasonable Fee*
*Work and Income subsidy available*
0800 900 skids (75437)
Email: george@skids.co.nz
*You can join us for as low as $2 a day* (conditions apply)
I hope you take advantage of these opportunities.